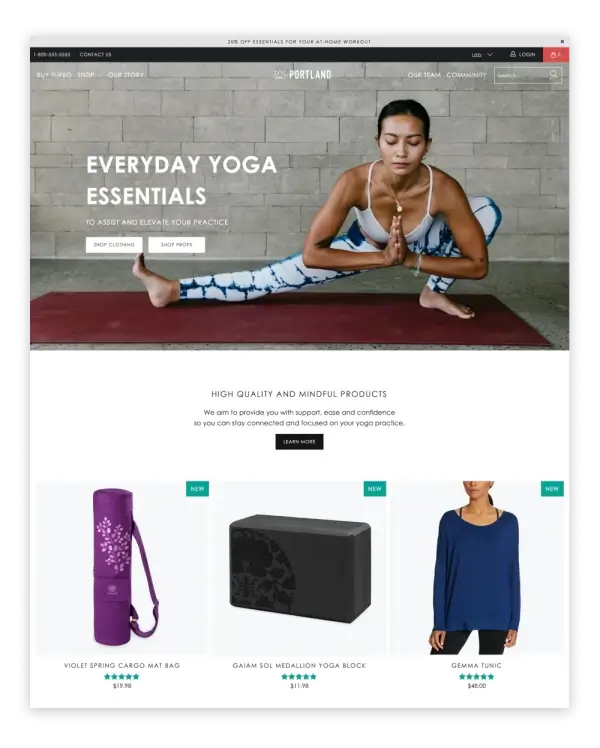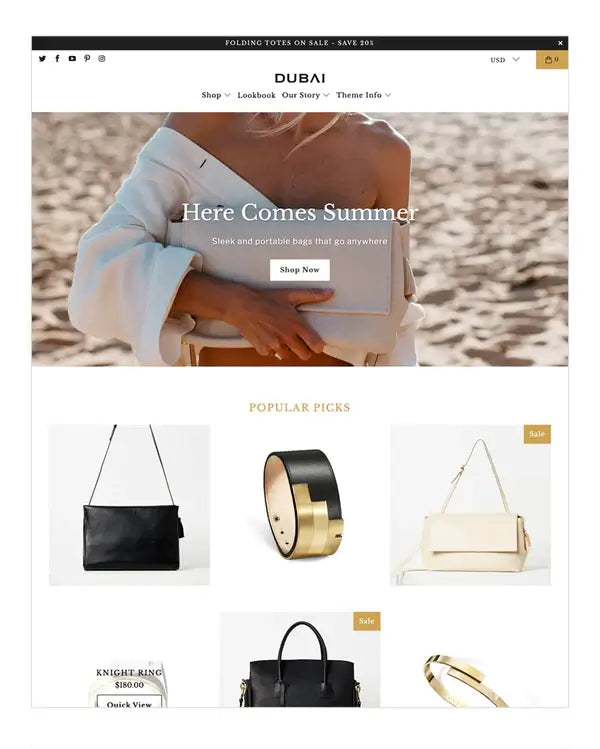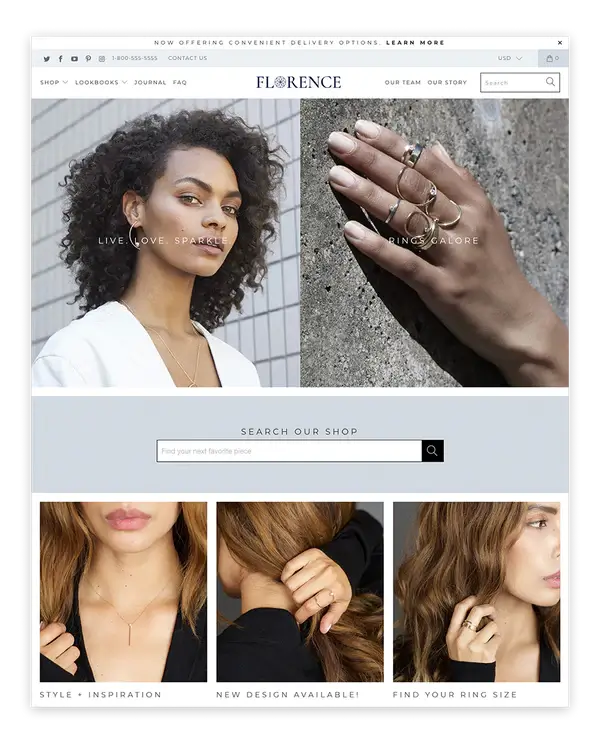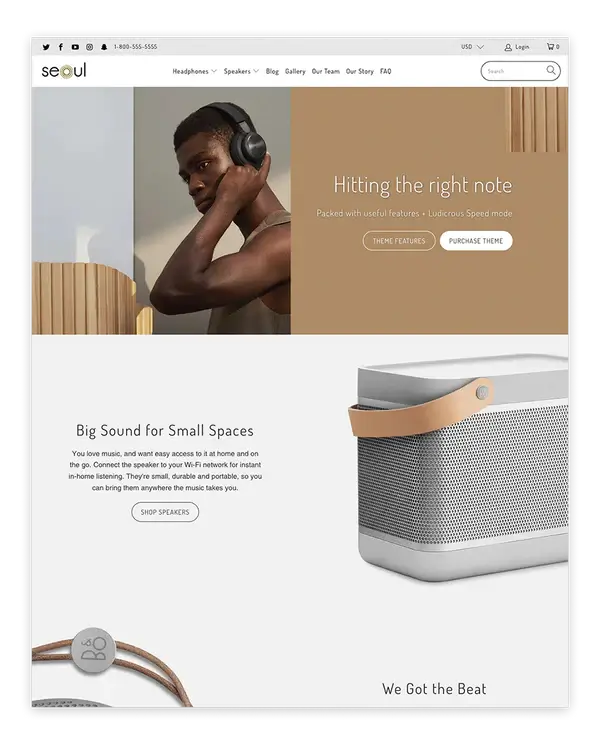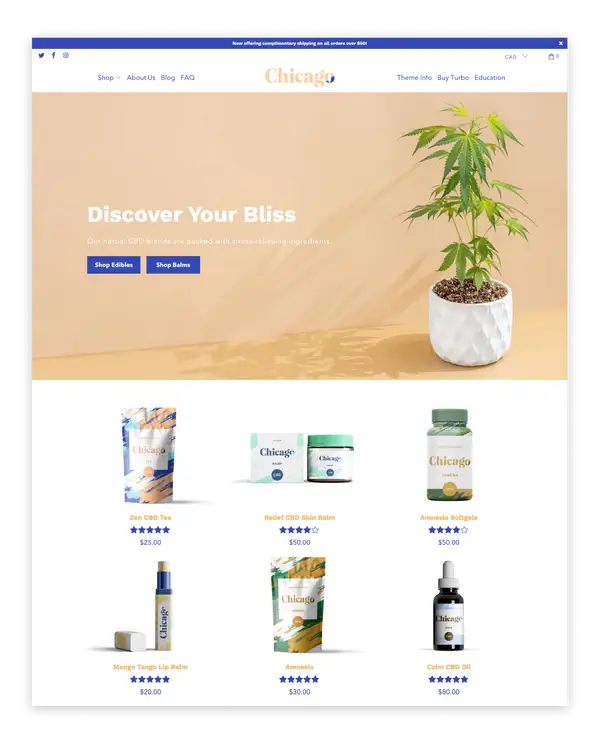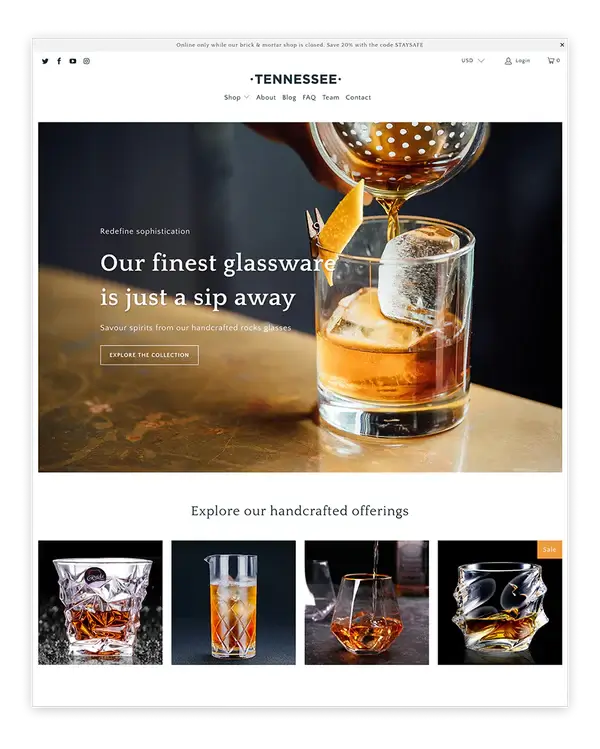 Turbo Shopify Theme
turbo theme out of the sandbox
outofthesandbox Turbo series theme speed enhancements and value added features like product sliders, mega menus, interactive mini cart, infinite scrolling, customizable page templates, predictive (live) search, custom contact form, quick shop options, and support for Shopify's new Product Media.
Load themes quickly
turbo shopify series theme built-in styles (Portland, Seoul, Florence, Chicago, Dubai and Tennessee).perfect for Shopify Plus merchants.
turbo shopify theme Features
Smart page preloading for ultra-fast navigation. Turbo will attempt to predict the next page a user will visit in order to start loading that page in the background.
Upgraded product layouts. Include the use of tabs, add unique sections, embed videos and move either part or your wholeproduct description under the product image/below the fold.
Two-speed settings. Choose between two performance settings: Ludicrous and Sport.
Predictive search. Enable a Predictive Search option, which allows search inquires to auto-complete and display as a customer types them in.
Mega-menu with multi-column submenus. Keep your collection organized by creating up to five advanced mega menu layouts, each with up to five columns of configurable content.
Built-in newsletter popup. The handy Popup feature can be used to encourage your shop's visitors to subscribe to your newsletter, let visitors learn about new products, campaigns or promote sales and discounts
Add CSS customizations. Tweak section designs directly within the Theme Editor to customize your site further.
turbo shopify theme 2.0
We update the latest version in real time on this site. The latest version Turbo Fully compatible with Shopify Online Store 2.0
Turbo
The latest version of Turbo 7.1 has added the following functions, you can update your theme with one click through the Theme Updater App
Sections normally only allowed on the home page are now available for all page templates
Faceted filtering has been added to the search page
JS navigation is not enabled
We have introduced new Tabs and Accordions blocks in the product form and
Custom Liquid block
Featured products not appearing - fixed ✅
Mobile frozen mini cart - fixed ✅
shopify turbo theme examples
Examples of shops using ecom turbo shopify theme are: Encircled, K-Swiss, Modkat, Peak + Valley and more than 120 famous DTC brands.
ecom turbo shopify theme demo
ecom turbo shopify theme portland style demo link is here
14-day money-back guarantee
Try turbo shopify theme within 14 days and guarantee a refund if you are not satisfied.
turbo theme discount
The lelinta website provides the latest turbo shopify theme exclusive discount in real time. To avoid abuse, please contact us first to get the turbo theme discount
20% off discount code "
5137

"

20% off all Out of the Sandbox themes. This code is available until April 22, 2023.
turbo shopify theme free download
Become a download member of lelinta website and you will be able to download turbo shopify theme for free.
turbo shopify theme nulled
The reason for the turbo shopify theme nulled problem is that you download the theme from other websites without authorization. 
Unleashing Speed with Turbo Shopify Theme - A Review
I recently integrated the Turbo Shopify theme into my online store, and the results have been nothing short of impressive. This theme not only boasts an array of features but also stands out as the fastest-loading Shopify theme available.
From the moment I implemented the Turbo theme, the difference in speed was immediately apparent. Pages load with lightning speed, offering a seamless and engaging experience for my visitors. The optimized loading times contribute significantly to reducing bounce rates and enhancing user satisfaction.
What truly sets the Turbo theme apart is its unrivaled emphasis on speed. With its innovative architecture and meticulous optimization, my online store's performance has reached new heights. Whether on desktop or mobile devices, the Turbo theme's swift loading times ensure that my customers can swiftly navigate through my products without delay.
Additionally, the Turbo Shopify theme doesn't compromise on aesthetics or functionality. The theme's versatility allowed me to tailor my store's design to align perfectly with my brand identity. This combination of speed and customization is a winning formula for any online business seeking to captivate and retain customers.
In a digital landscape where seconds matter, the Turbo Shopify theme emerges as a game-changer. Its commitment to delivering a blazing-fast experience has undoubtedly elevated my online store's performance and user engagement. If you're on the hunt for a Shopify theme that excels in speed without sacrificing style or features, the Turbo theme should undoubtedly be on your radar. Experience the future of swift e-commerce firsthand with Turbo.