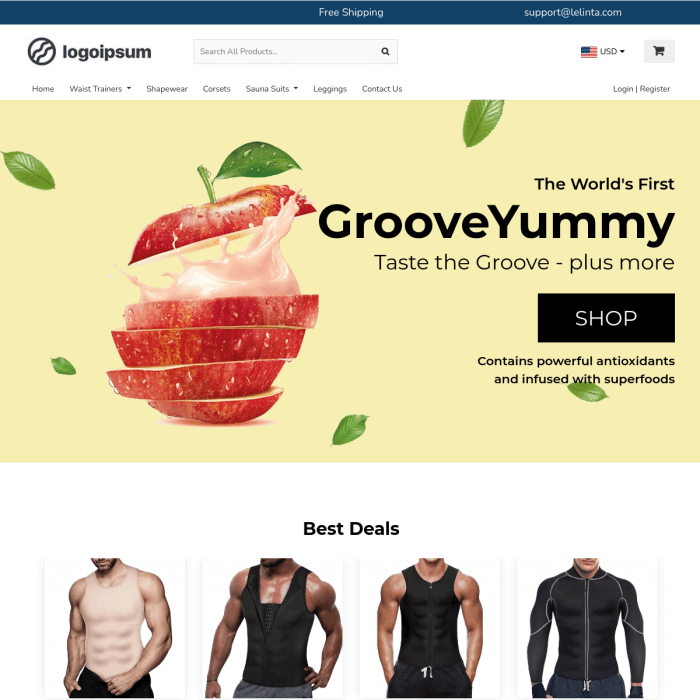 Free Ecommerce Website Builder GrooveKart
what is groovekart
Groovekart is a powerful free e-commerce Builder platform developed by groove.cm company, so that everyone can carry out e-commerce business free.
Free full-featured platform, you don't have to develop or buy apps
Free high-speed Google cloud hosting, you don't need to buy a hosting server;
Free custom domain;
Free drag and drop page builder, do not need to know any code technology;
Payment gateways use PayPal, stripe or the free official website groovepay;
No expensive 3rd party applications;
Fastest page load time;
You can have unlimited stores without paying for each store;
Multiple currencies are available, and the checkout page is available in multiple languages.
GrooveKart™ Features List
Unlike most e-commerce construction platforms such as Shopify, groovekart ™ Built in a large number of ready-made functions, apps do not need you to buy or develop again, which is enough for you to run a powerful e-commerce store.
Increase sales by providing them with additional mandatory order options during order peak "add to cart";
Additional sales before transaction: displays related product packages during settlement to increase the point of sale conversion rate;
The fastest loading page means better conversion;
Closing on the same page does not require the same steps as shopify3 to settle the account, allowing customers to pay quickly;
Scarcity and urgency: often buy together, display relevant product packages at checkout, and increase the point of sale conversion rate;
Related items before and after checkout;
Social proof: show recent purchases, groovekart ™ The comes with its own configuration, no money;
Reviews Under Your Control,Free app;
No coding required;
The store is hosted on Google cloud platform for free;
One click supplementary sales: unlimited supplementary sales can be added;
Coupons and Discounts: just enter discount information, expiration date, and then click several times to complete the setting. Coupons can increase the conversion rate at checkout by up to 35%;
Multi language and multi currency;
Built in help desk software: free customer service system to communicate with customers;
Tracking pixels: integrate with major mainstream advertising platforms Facebook and Google to make your advertising tracking more accurate;
Free email marketing system:mailchip integration of email platform;
Zapier integration: it can automate your store without human management;
Built in POD and Dropshipping: you can carry out e-commerce business for free without products and inventory.
groovekart pricing
GrooveKart is Now Free,Groovekart charges a 2% store fee for each sale (professional member groovekart lifetime is free). Unlike Shopify, groovekart does not have a monthly fee. More than 450000 people use groovekart to run their stores.
groovekart discount
Join our Lelinta members and get a more favorable groovekart lifetime discount code, so that you don't even have to pay 2% of the handling fee, which is completely free.
groovekart vs shopify
The biggest advantage of groovekart vs Shopify is the price. Groovekart can open a store for free at zero cost. Unlike Shopify, groovekart does not have a monthly rental fee, and groovekart does not have to pay for apps.
Secondly, groovekart is designed for conversion rate. It has a stronger one click add-on, additional sales and cross selling function than Shopify. The checkout page is faster than Shopify's three-step checkout.
Third, groovekart does not need to buy themes like Shopify. Groovekart can drag and drop any desired layout without paying for theme templates.
groovekart dropshipping
GrooveKart™ has print-on-demand and dropshipping capabilities built right in. You can use the free built-in GK Ali connect™ Dropshipping from AliExpress can also be connected to the more powerful dropified for Dropshipping.
groovekart printful
Groovekart has its own built-in pod service and even its own designer materials. Of course, you can also carry out print on demand business through printful.
groovekart reviews
Groovekart is currently used by at least 450000 people. More and more people who know groovekart have turned from Shopify to groovekart (I can only say that Shopify advertising is good. I guess if groovekart is widely known, it will exceed Shopify)