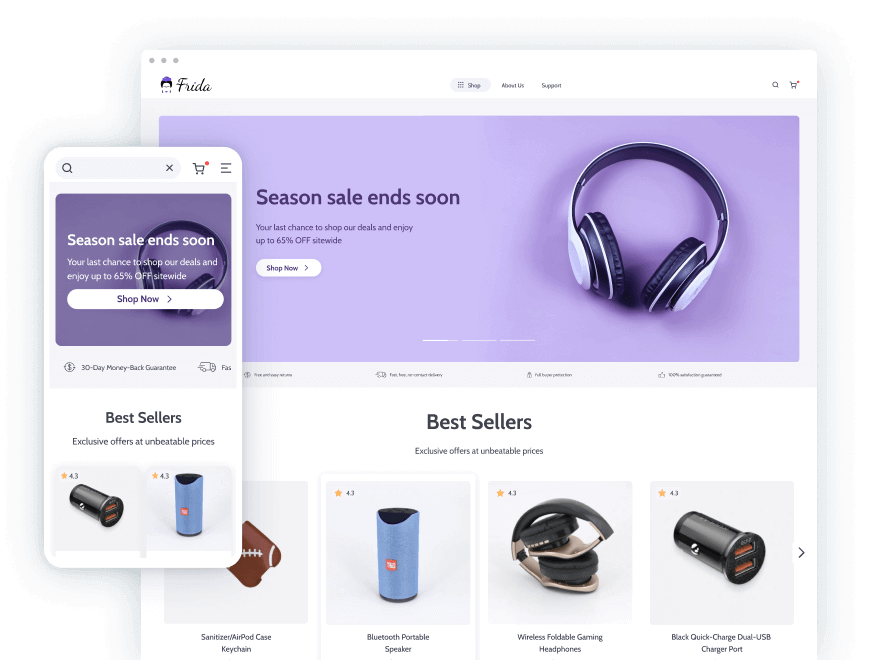 Small Catalogs Store Theme Frida
AliDropship Theme Frida is designed for small inventory stores themes that are not a single product but have small categories, put each product in the limelight. Especially suitable for stores with a small number of products and categories, such as electronic technology.
AliDropship Theme Frida features
Polished design solutions.

Build a web presence that's impossible to ignore and get recognized online

'Why buy from us' section.

Cite reasons why visitors should buy from your store in a visually pleasing way

Partner logos.

Thrive on partnerships and boost your brand's credibility
Category page reviews. Benefit from another piece of social proof to prompt buying decisions

Product attribute thumbnails.

Compact dropdown menus to save screen space without compromising customer experience

Mobile-first design.

Frida is designed specifically for handheld devices to help you convert more mobile shoppers
Customized product details page highlights selling points of product
Through the elaborate featured product page, you will shock the network and turn your product into a real online feeling. Due to the extended customization options, you can fine tune these pages for each item to make them look exactly what you want. Click to access the demo product page.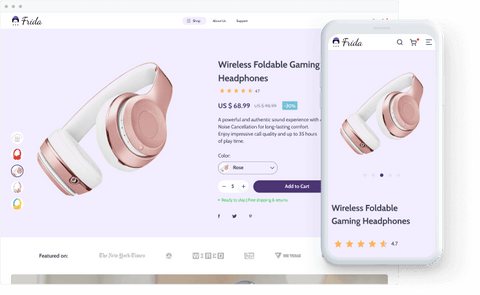 Visible drop-down menu with images
Seize the opportunity to present product categories in a visually attractive manner. No matter what device your prospects view your website on, they will see category thumbnails in your top menu. With this feature, visitors have proven to stay longer and convert more.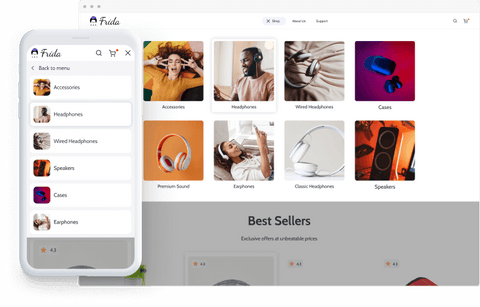 Comparison chart of product page
This clean and easy-to-use section is designed to help highlight the features of your product by comparing it with the products offered by your competitors in the market. Here you can really put it in the spotlight - just find the right word.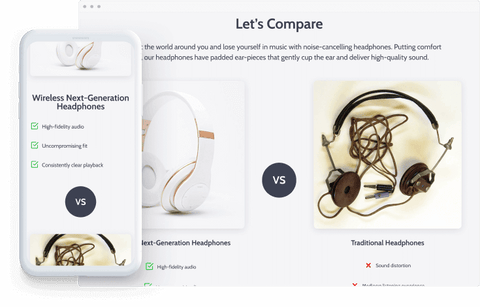 Video recommendation is more persuasive to customers
As an online store owner, one thing you should never do is underestimate the potential benefits of video content. Using the Frida theme, you can build a trusted relationship with customers and raise your brand to a higher level by displaying video comments on the home page.
An ingenious reviews
Since user generated content plays a crucial role in product cognition, you have another opportunity to generate more transformation. In the product review, the Frida topic has a special section so that your potential customers can better understand the products you provide.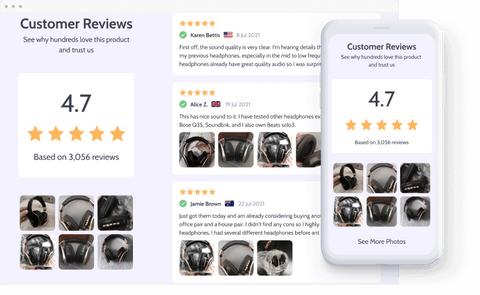 Branded about us page
alidropship theme Frida provides a new page about us to help you introduce your team in your own way. By sharing your values, telling the story behind your products, and showing who created them, you will get another opportunity to build trust and strong connections with your customers.
alidropship theme frida coupon code
use alidropship coupon code THEME15 to save $10 discount!
Money-Back Guarantee
30-day money back guarantee.