Lock in the era makes the creator's economy very hot, and building a paid community is one of the main ways to make profits. How to build community online? Even create communities for free. I'd like to share with you a few community builders.
circle.so community platform for creators
Integrated discussion, membership, content and other functions, especially suitable for curriculum community, counseling community, product support community, brand enterprise fan community, communication podcast community, school parents communication community, etc
Price package: no free package, $39/Mo, $79/Mo and $199/Mo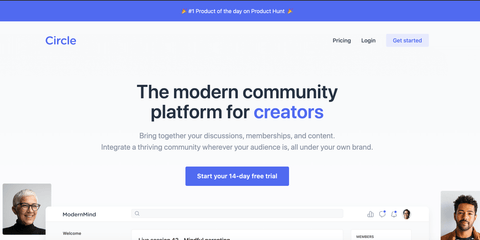 free community website builder tribe.so
I think the best community website builder at present can be bound to its own domain name with free package, and can be seamlessly built into its app or website.
Price package: $0/Mo, $85/Mo, $249/Mo
nocode community website platform podia
Using podia, you can create your own community website without code. It has powerful functions and integrates online courses, webinars, downloads and members. You don't need to understand code programming.
Price package: no free version, but you can try it for free, which are $39/Mo and $79/Mo respectively.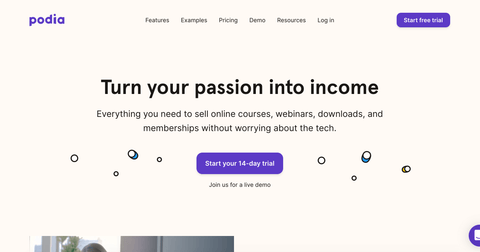 comradery:Free open source community website builder
Comradery free open source community website builder system, you can completely customize the community platform, but you need to download the source code and upload it to your own server, such as BlueHost. One click installation is very simple, completely free.
Download address: https://github.com/reparadocs/Comradery-API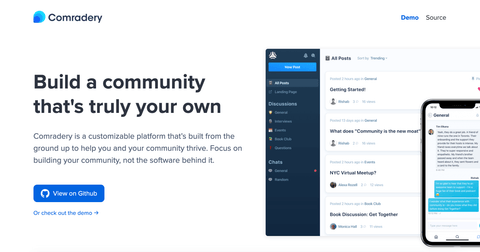 build community app Disciple
Apart can not only build community websites, but also build community apps, integrate membership, content into brand-based private community platform, sell courses, charge subscription, real-time flow, etc
Price package: Web version $55/£45 * per month, mobile app version $549/£399 * per month, no free package but free trial.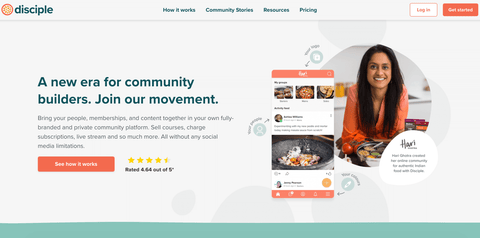 In the difficult times of pandemic, more and more people develop their own additional sources of income, and the paid community is a good niche, because almost everything revolves around a community. There are hundreds of communities for various topics, such as Nocode, book writing, press release writing, parenting, building human communities, etc., which can be developed into their own sidelines.
5 Best Community Builder 2021
Community Builder
Price
Features
Circle
$39/mo
$79/mo
$199/mo
discussions, memberships
Tribe
Free
$85/mo
$249/mo
Seamlessly built-in website and app
Comradery
Free open source community code
Requires code technology and Bluehost hosting
Podia
$39/mo
$79/mo
sell online courses, webinars, downloads, memberships
Disciple
$55/£45/mo
$549/£399/mo
Sell courses,memberships, subscriptions, live stream